THAT SHAPES THE EYE
Children
Can easily open the
Drawer
That lets the spirit rise up and wear
Its favorite costume of
Mirth and laughter
When the mind is consumed
with Remembrance of
Him
Something divine happens to
the Heart
That
Shapes the hand and tongue
And eye into
The word
Love.
From The Gift by Hafiz


Considering adding to your family through domestic or international adoption?
Are you pregnant and considering adoption for your child?
Interested in becoming a parent through surrogacy?
Considering becoming a gestational surrogate or egg donor?
Confidential, Compassionate Adoption, Surrogacy and Assisted Reproduction Services Nationwide
Do you have a dream of building your family through adoption or surrogacy? Are you considering giving the gift of a child to another family? Whether you have made your decision after a long journey with infertility or you already have a family and realize that you have room in your heart for more children, the law office of Mary Catherine Barrett is here to help. If you have questions about adoption or surrogacy, contact us by e-mail or call us toll free at (888) 34-ADOPT for an informational meeting. We will be happy to provide you with valuable information and help you know what to expect emotionally, financially and legally. Once you decide to retain our services, we will guide you through the entire adoption experience. We will spend the time to get to know you and understand your needs and goals. We assist with:
Domestic and Interstate Adoption
Surrogacy and Assisted Reproduction Law
Embryo and Egg Donation
Probate for New and growing families
Adoption Seminars
Learn about our current seminars.
Questions about adoption?
Monday, November 30th INFORMATIONAL SEMINAR VIA ZOOM 4:30-5:30pm Please email us for a zoom invite, free of charge. Space is limited. Barrett@ohioadoptionlaw.com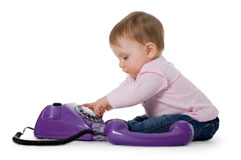 888-34-ADOPT
Help Support the Domestic Violence & Child Advocacy Center's Upcoming Events.
Blessing House (Safe House, Safe Child) would appreciate the donation of the following Needs List items (PDF).